Payment Options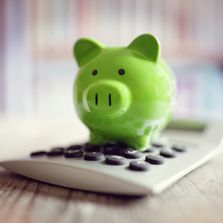 Answers To Health believes in the value of health care for you and your family and have maintained a pricing structure that allows care for all budgets. For patients who have little or no physical therapy or chiropractic insurance coverage, flexible payment programs can be arranged. To learn more about our payment options for our care plans, you can call our office directly.
Insurance
We are a non-participating provider office for all insurance programs. We accept auto accident and personal injury patients who have medical payment coverage on their car insurance and most health insurance plans, including Medicare will cover a portion of what we do. Since there are so many plans and coverage varies widely, please call us to find out what your plan will cover in our office. Our staff will need your insurance card and drivers license to verify your health insurance benefits. Please drop a copy off at our office, fax or email it to our font desk for verification.
No Insurance
For patients who have little or no chiropractic insurance coverage, flexible payment programs can be arranged. If you have no insurance or do not have physical therapy or chiropractic benefits there is still a way for you to receive the care you need. Many patients pay directly for care, as they discover the investment to their health to be extremely cost-effective and affordable.
Health on a Budget
Our focus is to help as many people as possible not suffer needlessly and actively help you and your family in taking responsibility for your youth, health and vitality. In an effort to make living a healthy lifestyle as easy and affordable as possible, we have teamed up with Ameriplan and CareCredit. Yes, you and your family can take advantage of this wonderful opportunity to improve your health.
Ameriplan
This is not an insurance plan; however, it is a discount plan. It helps many of our patients who do not have health insurance or do not have adequate health insurance to cover the services needed. This plan offers an extremely low monthly payment as long as you would like to remain a member (you may cancel at any time). As a member of Ameriplan you receive 50% off of most diagnostic services and 30% off of most other services in our office.
Healthcare Payment Solutions
PS provides an extended payment program for patients who, because of finances, have a hard time starting care or cannot choose the type or extent of care they really need or want.
CareCredit
CareCredit is our monthly payment option. This option is helpful for those families who budget monthly for their health. It is okay if you have not budgeted for your health; most people don't either. We like to introduce this option because it allows for a greater discount. If you pay each time you come in it is the most expensive. You save more on your investment by paying monthly. If you are interested in saving more than our monthly payment option please ask about our prepayment savings option; with this you receive the greatest benefits for the least investment.
At Answers To Health we're convinced that it takes a small amount of time and investment to care for your most important asset–your health–will be far less time consuming and expensive than trying to recover it. The last thing we want is for you to come to our office in crisis. So please, we would like to encourage you to take your health very seriously. As the old saying goes, if you don't have your health, you don't have anything. Unfortunately, too many people don't discover how true that statement is until it is too late. Come in and find Answers!.